6 Day Discover New York City & Washington, D.C. In Luxury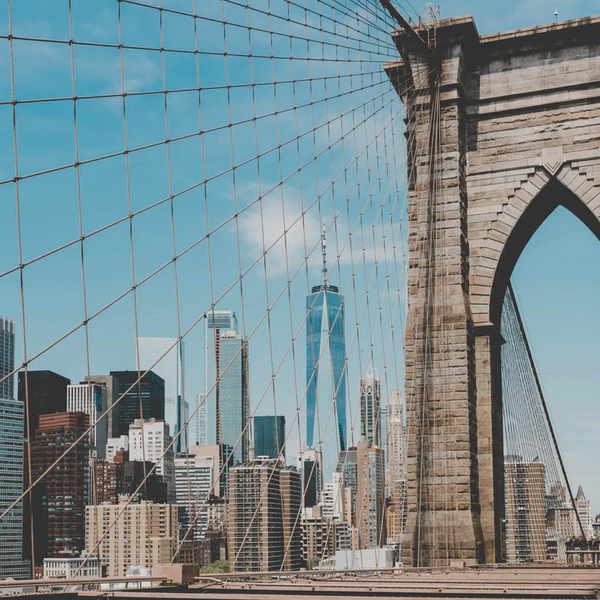 6 Day Discover New York City & Washington, D.C. In Luxury
Explore New York City and Washington, D.C. through the lens of luxury as you enjoy bespoke experiences from backstage access on Broadway and a personalized shopping experience, to specialized private tours of government buildings. Immerse yourself in the rich culture of these prominent cities on an all-encompassing privately guided tour.
This luxurious escape begins in New York City with a privately guided tour that tells tales of money and scandal as you explore the Upper East and Upper West sides of Manhattan, home to some of the city's most infamous residents. Taste your way through the vibrant food scene of Brooklyn on a delectable culinary tour. Enjoy backstage access at a Broadway show to meet a performer after watching their show in one of the city's iconic theaters. Turn the streets of New York into a runway on a customized shopping trip with a personal shopper before discovering Central Park on a private bike tour taking you to the park's most famous landmarks as well as some hidden gems. Your journey continues to Washington, D.C., to uncover secrets of American history with behind-the-scenes access to some of the country's most important legislative buildings and museums. Join a member of the United States Capitol Historical Society for a private tour of the Capitol Building to gain insights into the day to day of the American government. Step back in time as you embark on a private tour of the National Archives Building to view the revolutionary Charters of Freedom and learn about the country's Founding Fathers that signed these documents. This all-encompassing tour showcases unique luxuries in these two incredible cities with carefully curated experiences.
Kensington Tours creates private trips from the world's finest ingredients. Tailor-made with care by your personal Destination Expert, your personalized trip is always a one-of-a-kind experience made just for you. Expert local guidance and 24/7 service come standard.
We create personalized trips based on your preferences, this means no two trips are the same. Our expertise in over 90 countries worldwide means we take on all the complexities and logistics of planning your trip, so you can simply enjoy.
Whether you're looking for culturally immersive experiences, relaxation, culinary delights, exclusive access or unique places to stay, we make it happen. While your local private guide takes it one step further by helping you authentically experien
...